Probably the most asked question about ASM is why their parts are so expensive. I'll touch on the other products and whole mentality about ASM at a later time but the simple answer for their body parts is: because they're expensive to produce. ASM and Go Tuning Unlimited actually make very little profit with ASM products compared to pretty much everyone else in the industry. The prices are based on actual product costs of the items, not marked up because it's "JDM" or because ASM needs to recover costs for "R&D". I'll repeat, R&D costs are not part of the pricing for ASM parts which is contrary to popular belief.
ASM outsources their body part production to the Challenge Technology Center which produces arguably the highest quality carbon fiber and fiberglass body parts in Japan using multi-million dollar machinery so the cost of production at the factory is incredibly high. The car and original plug is first plotted in a full size spacial plotter to ensure a proper baseline for post-production fitment. The parts are then designed and engineered in 3D CAD then the molds are produced by a 5-axis CNC machine. The molds are then finished and the pre-impregnated dry carbon sheets are cut by machine to engineered and calculated sizes and hand laid on the molds. These pieces are then placed in an autoclave to cure at different pressures and thermo decompressed. Afterwards, the edges and holes are cut by waterjet and hand finished for perfectly straight and concentric lines. Finally, the items are rechecked with 3D measurement instruments to ensure proper fitment and shape. In addition to the lengthy process, high quality materials, and expensive machinery required to produce these parts, each mold is used very few times to ensure consistent fitment from the first until the last piece.
The USA retail prices are then priced to incorporate the cost of ocean freighting these items to the USA and cost to keep the parts IN STOCK at all times. Dealer structures and prices are also carefully regulated to ensure the retail prices can be kept as low as possible for the end consumer. The price structure overall is designed to offer the consumers the lowest price possible and dealers fair profit margins to carry the item, it is not designed for maximum profit for us as a distributor. So in the end, we actually make very little profit from ASM and we make much more money selling other products but we believe in ASM products so much we continue to stand behind it 100%. When you compare ASM's process to the amount of work other manufacturers put into their carbon and fiberglass products, ASM is a bargain in comparison.
See the complete process in the following pictures and video at the end.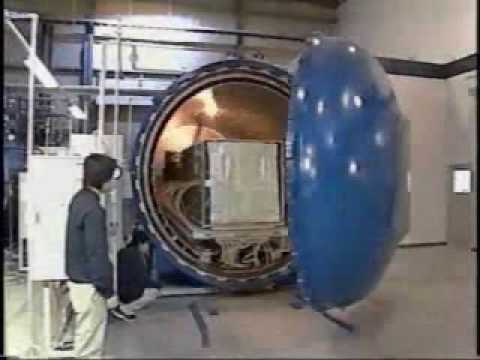 Please excuse the lack of sound in this clip